A new sales tax on home sales
I have been asked twice in the last two days about this new sales tax that is going in effect starting in January. Nobody seems to understand who is affected and are up in arms about it.
It is a complicated tax so no one, at this time, can predict how it will affect every buyer or seller because of their personal situation. But, the new tax would apply only to households with adjusted gross incomes (AGI) above $200,000 for individuals, or $250,000 for couples filing a joint return. You can still exclude up to $250K of profit (single) and $500K (married) when selling a personal residence. The tax is applied over that on the lesser profit. For example:
A married couple has an AGI of $325,000. They purchased a home in California many years ago for $350,000 and sold it this year for $900,000, making a profit of $550,000. After excluding $500,000 from their gain of the sale, they are left with $50,000 investment income. Since their AGI is $75,000 over the married threshold amount the lesser amount of $50,000 would be subject to taxation – at 3.8 percent they would owe $1,900.
So you can see that this affects a very small portion of sellers. For the "99 percent" of us out there this won't affect us at all. For people earning a substantial income and also making a substantial profit on their homes, they will have to pay this tax.
You can find out more by calling your accountant, and there is more information available at www.realtor.com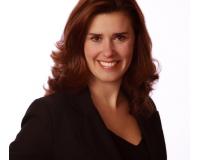 Author:
Brandi Rademacher
Phone:
253-224-6663
Dated:
October 11th 2012
Views:
1,781
About Brandi: Brandi Rademacher with RE/MAX Realty South is the Professional Realtor who other Realtors come to fo...