Be prepared for the next Western Washington storm
We have all found out in the past weeks that a bad winter storm is not only inconvenient, but can be down right uncomfortable. Being better prepared for power outages in cold weather can really make things easier to tolerate.
Starting a winter preparedness kit is a great start. Buy a storage container that you can keep all of these supplies available and ready to go, but is still easy to tuck away somewhere.
Here is a shopping list to get you started, having a 3 day supply is the minimum recommendation.
Water is first and foremost. 1 gallon of water per person per day for drinking and sanitation. You can buy colapsable water containers at camping supply stores and fill them only when a storm is being forecasted to save space.
Non perishable food. Granola bars, canned soup, applesauce in single serve containers, etc. Anything that suits your fancy, but is ready to eat. Don't forget about pets and if you have babies in the house make sure to pack items for them as well.
CASH-- Debit cards are great for everyday use, but when the grocery store is out of power they aren't going to be able to process your transaction if you need to pick up something. $40 or $60 would be a good start.
First aid kit, antiseptic wipes, and hand sanitizer. A first aid book is a handy reference as well.
Batteries! Was your store completely out of batteries after the storm? They all were. Stock up on AAA and D batteries so you will have them on hand. Also have flashlights and lots of candles.
A hand crank radio and a hand crank flash light--just in case your battery supply runs low--look for one that has a USB slot.
Cleaning wipes and extra trash bags. A multi purpose tool, a can opener, dust mask, and a whistle. Plastic sheeting and a tarp.
Prescription medications--7 day supply.
Dry firewood and matches--if you have an indoor fireplace or wood stove. If you have a gas fireplace make sure your home has a carbon monoxide detector. If you don't use the fireplace very often you may not know that it has a malfunction until it is too late.
A camp stove and fuel. To be used outside only.
Keep a wrench on hand for turning off utilities, a shovel or rake, de-icer and sand or cat litter to get your car out of your driveway if you are snowed in.
And lastly you need some entertainment. Crossword puzzles, books, coloring books and crayons for the kids, games, and more fun stuff to pass the time.
So that is just a basic list to help you be prepared for our next winter storm. Go to www.takewinterbystorm.org for more helpful information and other great check lists.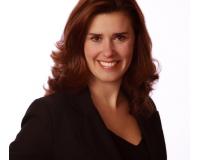 Author:
Brandi Rademacher
Phone:
253-224-6663
Dated:
January 25th 2012
Views:
4,713
About Brandi: Brandi Rademacher with RE/MAX Realty South is the Professional Realtor who other Realtors come to fo...