Before You Buy a Home
In most parts of the country, the housing market is good (or great!) for buyers right now - interest rates are bizarrely low, lots of inventory means lots to choose from, and the cost of renting has increased in a lot of markets. But just because the market's good doesn't mean it's the right time for everyone to buy. The decision whether to buy a home is a very personal one; you need to carefully examine your own situation to determine whether it's right for you. So, what are the questions you need to answer in deciding whether you're ready to buy? Here are some of the big ones: 1. Do I have enough money for a down payment? And how much, exactly, is "enough?" Today's minimum down payment requirements range from 3.5 percent on an FHA loan to 10 or even 20 percent for conventional loans. That means coming up with anywhere from $7,000 to $40,000 on a typical $200,000 house. While there are still programs that can give you a down payment assist (see last week's post, 5 Insider Secrets for Coming Up With Cash for Down Payment), much of the heavy lifting here will need to come from you - in the form of saving up your hard earned cash. And keep in mind there are also closing costs you'll probably have to pay in cash, which can run as high as 3-4% of your total purchase price. Talk with a real estate pro and a mortgage broker in your areas to start wrapping your head around how much "cash to close" (i.e., down payment + closing costs) will run, approximately, on a local property that would meet your needs. Can your savings cover this? If not, where will you get the money - what's your plan for coming up with it? Putting down as much as you can a) makes you more attractive to lenders, so you might qualify you for better loan terms and b) gives you additional purchasing power, either decreasing your monthly mortgage payment or increasing your purchase price limit for a home. 2. Can I handle the not-so-glamorous aspects of homeownership? If you can't even fathom the prospect of having a home maintenance crisis without having a landlord to call to fix it, you might want to reconsider homeownership - or at the very least, buy a lower maintenance condo or townhome in great condition, and make sure you get a home warranty! As a home owner, after all, you essentially are your own landlord. Pipe bursts in the middle of the night? Guess who'll be up fixing it or calling (and paying) the plumber? (Hint: you.) There are also some less-than-glamorous bills you'll have to deal with in your new role as a homeowner that you never laid eyes on as a renter: property taxes and hazard insurance, to name two. When you go from renter to owner, you also need to account for the cost of appliances and maintaining the property's roof, windows, and landscaping, among other things. 3. How long do I intend to stay in the house? If you think you might move out of the area next year, then you really shouldn't be thinking about buying a house (unless of course, you want to play landlord and rent it out after you leave - a prospect which requires its own risk/rewards analysis). For your home purchase to pencil out as a good deal, financially, you'll shouldn't buy unless you're comfortable staying in the house at least 5-7 years - even longer, if you're buying a home in a foreclosure hot spot or an area with a sluggish job market.. This gives you some time to build up equity and make up for the costs of buying, selling and moving. 4. Are my job and finances stable? Maybe you just went through a major career change and are in the process of working your way back up from the top. Or maybe you work in a field that has been hit really hard by layoffs and cutbacks. The worst case scenario is to find yourself in a spot with mortgage payment you have no way to make, when you could have avoided that by seeing the writing on the wall. If you feel like there's a real chance you could lose your job or income tomorrow, you may want to hold off on buying a house - that has the added bonus of giving you the geographic freedom to move, if needed, to get a new job. Is there really such a thing as 100 percent job security in today's economy? Probably not. But the best practice is to be confident that your finances could handle a temporary loss of income and still make your mortgage payments, before you buy. One way to do this is to have enough money in the bank to cover 4-6 months' worth of living expenses, calculating them to include your mortgage payment - before you deem yourself ready to buy. That way, even if you lose your job with no warning at all, you'll at least have a reasonable window of time to find a new one without digging yourself into a hole - or worse, losing your home altogether. 5. What are my real reasons for buying? Buying a home is a long-term commitment that will have massive impacts on your lifestyle, your family and your finances. In other words, don't do it unless you're really sure you want to and are ready for the lifestyle change - don't let someone else talk you into it. Worthy reasons renters with homeowning readiness give for their decision to buy include some or all of the following: •You want to build equity instead of paying a landlord. Fact is, if you get a fixed rate mortgage and make the payments for the full term of the loan, you'll eventually pay it off. That's not possible when you're renting. •You want a place to call your own, where you can paint a wall purple, add a pottery spinning studio or build your dogs an obstacle course (oops - that's my reason for homeownership!), because it's your prerogative. •You want the tax advantages of homeownership. •You want a stable place you and your family can live for as long as you'd like. Ask yourself these questions, and be honest with your answers. If you really want to buy, but your answers to these questions today don't weigh in that direction, it doesn't mean you'll never own a home. It's usually just a matter of strategically timing your purchase out a year or two when your savings, your career and your lifestyle are in alignment with the implications of ownership - consider working closely with a real estate broker and a mortgage professional to get an action plan in place and start working that plan.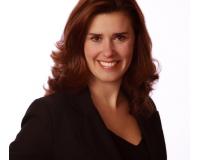 Author:
Brandi Rademacher
Phone:
253-224-6663
Dated:
August 22nd 2011
Views:
5,252
About Brandi: Brandi Rademacher with RE/MAX Realty South is the Professional Realtor who other Realtors come to fo...