Benefits of a VA Mortgages
Beyond the barracks
Understanding the true benefits of VA mortgages

Many people don't know it, but the VA home loan program is one of the best mortgage options out there.
Think about it. No down payment. Some of the lowest interest rates possible. No pre-payment penalties. No private mortgage insurance. Compatible with the military's non-taxable basic housing allowance.
It's even a great program for investing. Active and retired military can buy up to a owner-occupied, four-plex with zero down payment.
Yeah, but what's the downside? From a financing standpoint, it's a no-brainer for military personnel.
However, many military professionals shy away from home ownership due to the instability of relocation or deployment.
Certainly a valid concern for active military, buying with a resale strategy in mind can be a great way to build equity while living in a home you love—instead of settling for military housing. A smart resale strategy includes buying a home in a price point popular for first-time homebuyers. Something with at least three bedrooms, two bathrooms and 1,500 square feet.
The first-time homebuyer price point depends on your neighborhood, but your Legacy VA loan specialist would be happy to help you analyze the pricing options and formulate a buying strategy with resale in mind. Buying a duplex or four-plex can also provide added rental income and cover your monthly mortgage payment if you're relocated.

Did you know?
If you already have a VA home loan, you're entitled to lower your monthly payment and interest rate with the VA Interest Rate Reduction program. Contact us to find out more.
As a disabled Veteran and VA Loan Specialist I am committed to helping you maximize your VA eligibility and helping you and your family get the service you deserve. Call me today and allow my team to serve you as you have served us.
Shane McGraw, VA loan Specialist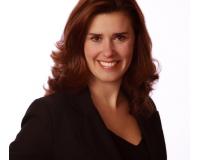 Author:
Brandi Rademacher
Phone:
253-224-6663
Dated:
July 27th 2012
Views:
4,831
About Brandi: Brandi Rademacher with RE/MAX Realty South is the Professional Realtor who other Realtors come to fo...