Best College Value through Running Start
Does your high-schooler have what it takes to start college two years early? If so, he/she can get a virtually free college degree before graduating high school through the Running Start program. For years now, programs have existed that allowed high school students to attend one or two college courses during their senior year. With new changes in the Running Start program in Thurston county schools, juniors and seniors can take college courses in place of their normal high school classes and earn an associate degree at the same time they receive their high school diploma.
The program is not for those students wanting to have the ultimate high school experience, but it is perfect for those students who are ready to move on to the next step in learning. It is also a great program for those students who are worried about how they will pay for college once that graduate. Funding for the college tuition in Running Start comes directly from the education budget and not from your pocket. It really is a win-win situation for everyone involved. Colleges receive tuition through the regular government education fund, high schools still receive a portion of the money for a student without having to maintain extra staff and seats for these students, the government doesn't have to change much in their budget - just shift from one institute to another, and the student gets free college tuition without a scholarship or financial aid.
Juniors and Seniors who want to get a few college classes in while maintaining a relationship with their high school friends still have the opportunity to split their classes between high school and college curriculum. This structure provides students with the best of both worlds. Options are quite broad in the new and improved Running Start program.
For those of you moving from out-of-state, this program is likely to blow your mind. Many of our military families who have seen a lot of different high school structures are pleasantly surprised at the way Running Start supports the needs of their kids. I say it's just one more perk for living in a really great school district here in Washington State.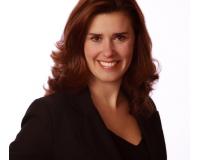 Author:
Brandi Rademacher
Phone:
253-224-6663
Dated:
February 29th 2012
Views:
2,406
About Brandi: Brandi Rademacher with RE/MAX Realty South is the Professional Realtor who other Realtors come to fo...