Best Free Recipes Right Off A Box
In the digital age we can just go to the Internet for absolutely any new recipe we might want to try from basic sugar cookies to Bahamian Pineapple Flambé. But, there are a few steady recipes you should use straight off a box that will make your family refuse to let you use prepackaged cake and brownie mixes again.
Hersey's Cocoa gives the richest flavor of any melted gourmet chocolate, and using their Perfectly Chocolate Chocolate Cake and frosting recipe on the back of the box is cheap, easy and beats the socks off a prepackaged cake mix and frosting. (My kids won't let me make any other kind now.) Also on the side of the Hersey Cocoa box is the recipe for Favorite Hot Cocoa that will keep you from craving Starbuck's rich and creamy hot chocolate at a fraction of the cost. Just add canned whipping cream and a shake of cinnamon or cocoa powder to the top to finish the taste.
If these recipes weren't enough to tempt you for tonight, I have to add in another favorite of mine that used to be on the back of the Baker's German's sweet chocolate bar - Chocolate Cream Cheese Brownies. Since you will no longer find this recipe on the back of the box, I'll share it with you. But, warning, you'll want to double the recipe and buy two boxes of German's sweet chocolate.
German Sweet Chocolate Cream Cheese Brownies
Brownie Layer:
1 package (4 oz) Baker's German's Sweet Chocolate
1/4 cup (1/2 stick) butter
3/4 cup sugar
2 eggs
1 teaspoon vanilla
1/2 cup unbleached flour
1/2 cup chopped nuts (optional)
Cream Cheese Layer:
4 ounces Philadelphia Brand Cream Cheese, softened
1/4 cup sugar
1 egg
1 Tablespoon unbleached flour
Heat oven to 350˚
Microwave chocolate and margarine in large microwavable bowl on HIGH 2 minutes or until butter melts. Stir until chocolate is completely melted.
Stir sugar into melted chocolate mixture. Stir in eggs and vanilla until completely mixed. Mix in flour until well blended. Stir in nuts if desired. Spread in greased 8-inch pan.
Prepare Cream Cheese Layer: In small bowl, mix cream cheese, sugar, egg and flour until smooth. Spoon over brownie mixture. Swirl with knife to marbleize.
Bake for 35 minutes or until tooth pick inserted comes out with fudgy crumbs. (DO NOT OVERBAKE) Cool in pan, cut into squares. Makes 16 small brownies.
Go home and surprise your family with homemade goodies not made from a box but taken straight from the ingredients' box.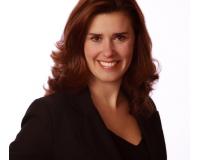 Author:
Brandi Rademacher
Phone:
253-224-6663
Dated:
February 29th 2012
Views:
1,829
About Brandi: Brandi Rademacher with RE/MAX Realty South is the Professional Realtor who other Realtors come to fo...