Breaking Dawn lights up Yelm
Though Thursday night is not the best night for school kids to be up past 9:00, that doesn't stop the Twi-hard fans in Yelm, Washington from turning out in mass to welcome the fourth installment of the popular Twilight series, Breaking Dawn. Here's how one Yelm mom described the scene:
At 7:30 p.m., four hours till the release of Breaking Dawn, my three girls age 9, 15 and 17 were pushing me out the door saying how all of their friends were probably already waiting in line for seats. Normally, my practical side would shrug it off with a laugh and say leaving that early is ridiculous. However, after sitting three hours waiting for the final chapter of Harry Potter and still having to sit with my nine year old on my lap and the other girls split up in two different theatres, I was inclined to agree. Just one problem; Harry Potter came out in July when Pacific Northwest temperatures were mild and inviting for line sitting. November in Yelm, Washington brings in temperatures hovering around the freezing mark with drizzling rain (and maybe a fleeting round of sleet or snow). So, when we arrived four hours early to find our place, we found the inside wait line long since full and spilling out the door around the corner.
A wide variety of coats, hats, scarves and blankets lined the sidewalk where damp, but happy, kids of all ages (adult kids included) huddled to snag a decent seat in the Yelm Cinema at Prairie Park. My nine-year old dressed in several layers and bundled like a burrito in three heavy blankets wasted no time curling up on the hard Concrete to take that nap she should have taken right after school. Folks from the inside line started bringing their extra blankets to those shivering outside. And, Twilighters dug deep in their pockets to donate money towards the Yelm food bank as the bucket passed by. That's what I love about small towns. Not just any small town, either. Yelm is a gem when it comes to community involvement.
Ten minutes 'til eleven, the staff of Yelm Cinemas took pity on the crowd and began emitting guests into the multiple theatres open just for the Breaking Dawn premiere. They must have learned from Harry Potter, because there was still a little room to spare after the entire line found their seats. Poised with buckets of popcorn and hot cider, warm and comfortable, we waited for the lights to dim and that first roll of film to pop on the screen.
I am sure many other theatres around the country have similar stories of hurry up and wait, but there's something about a small town crowd, a clean and friendly theatre and a large bucket of $6 popcorn that makes the hours of waiting worthwhile. The movie? Not bad. And for the hundreds of swooning fans in Yelm, it was a fitting tribute to a much loved series.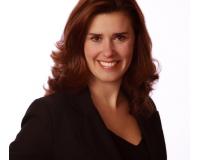 Author:
Brandi Rademacher
Phone:
253-224-6663
Dated:
November 21st 2011
Views:
1,613
About Brandi: Brandi Rademacher with RE/MAX Realty South is the Professional Realtor who other Realtors come to fo...