Building a Sustainable Community in Yelm
The buzz word on the street these days is sustainable. That word can mean a multitude of things to a multitude of people. What it boils down to, however, is folks are realizing that to thrive in a world of hard economics, climate change and uncertain relationships, we have to think local while reaching global. That means that, without giving up many of our modern conveniences such as cell phones and ipads, we connect with our neighbors, support the businesses that operate next door and we find ways to benefit our community while receiving benefits in return.
I came across an interesting concept this week that I think embodies the idea of sustainability – The Hour 4 Hour Time Exchange. Time Banks are popping up all over the country, and we have one operating right here in Rainier, WA. Their scope takes in Yelm, Rainier and Tenino, but it has far reaching objectives that spread globally. The idea is that you sign into the Time Bank and offer your time to someone in need of help completing a project in exchange for help with one of your projects. For example, you have a project that needs to get done around the house, let's say the door to your garage is stuck and you could use an extra hand fixing it; you let it be known to the time bank, and one of the volunteers in your area has the time and skills you need, so they come over to help. It takes about 2 hours to complete the project, so you clock that in. The next week, the neighbor across the lake needs help canning her preserves and you just happen to be an excellent canner. You go over and clock in 2 hours in return for the garage door project. Hour for hour, that's the idea. You can even take it global. Let's say that your mother lives in Idaho and needs someone to check in on her once a week for about an hour. If that community has a time bank in place, you could connect with one of the volunteers there and have someone gain credit on their time card for helping you all the way in Washington State. It's a brilliant idea with a huge potential.
Here's the big question: how would this look if we all made a time bank in our own community or neighborhood? Communities like Clearwood and Lake Lawrence are already informally time banking through their Facebook pages. Yelm Military Spouse Facebook has a cooperative spirit about it, as well. If each neighborhood embraced the idea, we would certainly know our neighbors and be able to take care of one another and share our talents just like they did back when my grandparents used to grow peas to trade for corn with Uncle Jack and milk from our neighbor a mile away and honey from the farm across the road. We can truly call our neighbor and ask for a cup of sugar knowing that next week we'll be loaning them our lawn mower because theirs is broken and the weeds are getting out of hand. Sustainability takes on a new meaning when you put it into those terms.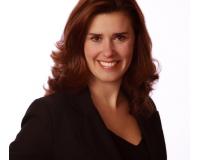 Author:
Brandi Rademacher
Phone:
253-224-6663
Dated:
August 23rd 2012
Views:
6,543
About Brandi: Brandi Rademacher with RE/MAX Realty South is the Professional Realtor who other Realtors come to fo...