Decoding Smart Phone Lingo
Are you baffled by all of the new fangled smart phone lingo? It can be a lot to take in. Geo-tagging, apps, and locked networks were things I had never heard of until I bought my smart phone.
Here is a small guide to decoding some of the most common phrases you will hear when shopping for one.
Smart phones are considered to be either locked or unlocked. A locked AT&T phone it will only run on their network. If you purchase an unlocked smart phone it will run on all networks but the cost of the phone is much higher.
3G or 4G are terms that describe the third and fourth generations in wireless cellular networks. 4G can deliver significantly faster data transfer rates than 3G.
Geo-tagging is the GPS coordinates that are attached to an image file taken by the phone which can tell you exactly where the photo was taken.
An App or Mobile App is short for application. It is a tool or software program developed specifically for smart phone's operating systems. Apps are great for convenience, entertainment, organization, or simplicity. Smart phones come with an app store already downloaded into it so you can browse through them at your convenience. Apps are free to a few dollars.
Wi-Fi support gives the smart phone user the choice of connecting to the internet through WiFi hot spots to ensure uninterrupted internet access.
Finally, a virtual keyboard is a software keyboard that is on a touch screen display as opposed to an actual keyboard with keys to press.
Hopefully that answers some of your questions as you are searching for the right smart phone for you........either that, or it just made you come up with a few more!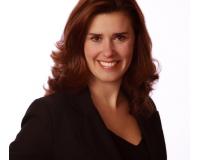 Author:
Brandi Rademacher
Phone:
253-224-6663
Dated:
October 12th 2011
Views:
1,810
About Brandi: Brandi Rademacher with RE/MAX Realty South is the Professional Realtor who other Realtors come to fo...