Finding the right school district for your child
Finding a home in the right school district for you is usually a top concern with home buyers. If you're new to an area, comparing schools can be a tedious task. You may start with the Washington State School Report Card found on the Superintendent of Public Instruction website (OSPI).
Testing in Washington State has been in a constant state of flux since the creation of the No Child Left Behind Act passed by Congress in 2001. The idea behind this act was to encourage each state to develop a set of standards called Adequate Yearly Progress (AYP) which should be achievable for 100 percent of students in their state regardless of gender, race, or disability. School districts that show student progress and reach these goals are to be rewarded, and schools that don't are slotted for a series of interventions. Each year a school misses the standard they enter a new stage of intervention. Take a look at the different stages here. You can find individual school AYP scores at this site under 'school list'.
It seems like a simple process, but it really isn't. In order for Yelm Schools to meet AYP, they must meet standards in all 31 different categories based on race, gender, special education, and more. Every category is expected to reach the same level. This can cause discrepancies in scoring. A school may meet standards in all categories but one, and they are still slotted for intervention. For example, one school in Yelm consistently has the highest scores in the district in all categories but one - special education. Because this category doesn't meet standard, AYP is considered not met. So, there's more to the scoring than that final report.
If the school in your chosen district isn't meeting the standard, schedule a meeting with the staff to find out why. There could be factors that don't show up on the report card worth taking into account. In other words, checking the progress report should only be the first step in evaluating a good school.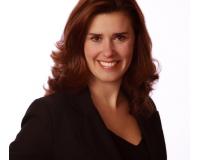 Author:
Brandi Rademacher
Phone:
253-224-6663
Dated:
September 17th 2011
Views:
1,429
About Brandi: Brandi Rademacher with RE/MAX Realty South is the Professional Realtor who other Realtors come to fo...