Five Reasons to Buy a Smart Phone
There are many reasons to buy a smart phone, but here are just some of the biggest reasons I took the plunge and bought my first smart phone.
Connectivity- Smart Phones are a great way to stay connected. On the simple side, you can check your email and if you are really a social butterfly you can stay connected with facebook and twitter apps, upload photos to your social networking sites, and keep people informed of what you are up to.
Efficiency- Now you don't need to carry around several devices, you can have just one device that handles all of your music, stores and takes your photos, and even can act as a scanner and a fax machine. It is really like having an entire office in the palm of your hands.
Simplicity- Anywhere you go you have information at your fingertips. With internet access and mobile apps you can find directions, nearby restaurants, gas stations, movie theaters and more. It is the device to have when you are on vacation or at home!
Safety- Besides just being able to call someone if you are in need of help or have gotten in a traffic accident, there are now several mobile apps available that will help you feel safer. Apps that tell you where hospitals are located, and will call emergency services for you if you fail to check in are just the beginning. Notify your emergency contacts with just the push of one button that you need help. And with the GPS technology that is built right into the phone you will be easy to find.
Entertainment- Have you been sitting in your doctors office waiting for your appointment for 45 minutes and you have already read every magazine on the table? Pull out your smart phone. You can download free books and games to help pass the time.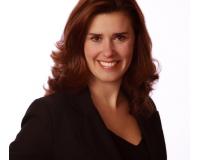 Author:
Brandi Rademacher
Phone:
253-224-6663
Dated:
October 14th 2011
Views:
1,492
About Brandi: Brandi Rademacher with RE/MAX Realty South is the Professional Realtor who other Realtors come to fo...