Free Candle Making Workshop in Lakewood
During the recent power outage we went on a shopping trip to find candles. Though flashlights work in a pinch, batteries can become expensive to upkeep. We checked out several places and found that the only type of candles you can find anymore in your major department stores are scented. While Lavender Dreams, Apple Cinnamon, and Tropical Breeze may be lovely to smell individually during a big party, when you have to light all three at once and put them in each room of your house, those smells can turn noxious and make your head swim. Our great-great grandparents made their own hand-dipped candles out of different types of wax - a skill most of us have lost. However, those candles lasted a long time, burned clean, and didn't smell like a perfume bottle spilled all over your house.
Lakewood has it's very own candle-making store, and they offer a free workshop to learn how to make your own candles. The workshop takes place every Saturday at 11:00 a.m. at Swans Candles and Candle-Making Supplies on Gravelly Lake Drive. The workshop includes a how-to session for votive style candle making, but the knowledgeable staff can answer any questions you have about any type of candle - including that old-fashioned hand-dipped beeswax candle like your great grandparents made. You can buy all the supplies and wax in-store to make your own or sample the candles already ready for sale in the store.
This free workshop is a great outing for the older kids, and Swans can even put together a group experience for you and all your friends. It's best to call in advance as the space is limited, and you'll want to know what to expect before you arrive.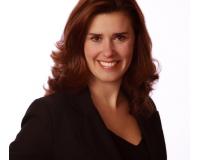 Author:
Brandi Rademacher
Phone:
253-224-6663
Dated:
February 2nd 2012
Views:
14,378
About Brandi: Brandi Rademacher with RE/MAX Realty South is the Professional Realtor who other Realtors come to fo...