How to Buy Good Tires Cheap
Is it time to buy new tires? I learned an important lesson while looking for tires this week. A set of 60,000 mile warranty tires can cost in the ball park of $800 to $900 - a pretty penny. However, my husband shopped around and received quotes from several places and found a huge difference in price depending upon several factors: extra fees, road hazard warranty, and type of tire.
I didn't expect to see the extensive differences in extra fees. A tire dealership on Fort Lewis charged a Washington State Tire Fee, a New Tire Wheel Balance Parts Fee, a wheel balance labor fee, a valve stem fee, the road hazard protection fee and a scrap tire recycling fee. Walmart charged a Life Time Balance fee, a valve stem fee, and a road hazard warranty fee. Les Schwab in Yelm only had a life time balance fee, and a valve stem fee. None of them charged a specific labor fee for tire installation. It is important to ask for a full list of fees when you receive a quote for your tires.
The most significant fee difference we found was for road hazard repairs such as nails, blow-outs , etc. during the life of your tire. Though the dealer will repair the tire for free, many dealers charge a flat fee up front for the service. A tire dealer on Fort Lewis charged a road hazard fee of $24.15 per tire. Walmart charged only $10, and our Yelm tire dealership, Les Schwab, waived the fee.
Fees are a significant part of the tire quote, but that doesn't mean it's the biggest part. Tires come in three different qualities: 50,000 mile warranty, 60,000 mile warranty and 65,000 warranty. No matter which you choose, you can save a bundle of money by asking the dealer if they sell used tires. Les Schwab offered my husband a set of 60,000 mile tires only three months old. These tires were taken off a brand new car. The owner wanted to trade the tires in for fancy new rims. The price was half that of the same new tires. What a savings! My husband loved the fact that Les Schwab automatically offered the used tires, and that they took the time to explain the different fees from their quote and from the other quotes he had received that day. The most important thing we learned from the experience is that it pays to shop around.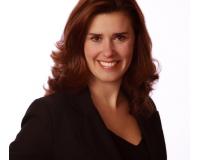 Author:
Brandi Rademacher
Phone:
253-224-6663
Dated:
February 11th 2012
Views:
16,154
About Brandi: Brandi Rademacher with RE/MAX Realty South is the Professional Realtor who other Realtors come to fo...