Lacey EMS Daring Rescue
As the U-10 Girls Prairie Soccer League played their first half Saturday at the Chambers Prairie Elementary School in Lacey , sirens wailed in the not too distant background. Sometimes we don't really pay attention to sirens, but this was pretty close, so all the parents were curious. Ten minutes later, the whir of helicopter blades interrupted the girls' half-time break.
The helicopter began circling the soccer field, and one of the parents, an ex-helicopter pilot with the Army, pointed out, They're going to try to land here. With a scramble to clear the open field next to the soccer game of kids practicing and parents watching, the helicopter descended and landed giving the girls and their parents a show worth watching. Seconds later, EMS arrived with a whole crew and a fire truck. They cut the chain to open a large gate onto the playground and rushed a man on stretcher to the waiting helicopter.
This story illustrates the amazing efficiency of the EMS team in Lacey, Wash. Within 12 minutes of the first sirens, a man was loaded into the Airlift Northwest Medevac helicopter en route to, most likely, Harborview Medical Center in Seattle. Emergency response has come a long way in the last 10 years, and the men and women who make it flow so beautifully certainly earned the respect of everyone participating in the Prairie soccer game this weekend.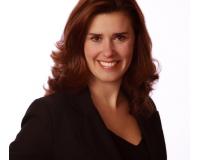 Author:
Brandi Rademacher
Phone:
253-224-6663
Dated:
September 30th 2011
Views:
1,586
About Brandi: Brandi Rademacher with RE/MAX Realty South is the Professional Realtor who other Realtors come to fo...