Leap Year Facts for the Clueless
Thirty days have September, April, June and November. All the rest have 31 except for February - it stands alone with 28 'til leap year comes and makes in 29. That little rhyme has kept me straight since I was a kid on how many days are in each month, but I have always wondered about why we have a leap year in the first place.
See, the problem is that though we've always been taught in school that the calendar year contains 365 days, the more precise time is 365 days 5 hours 48 minutes and 46 seconds. It doesn't really seem like much of a difference when you consider your own lifetime. But, when you begin adding time in centuries and millennia, the hours, minutes and seconds start really messing with seasons. Could you imagine, if you didn't have leap years every four years, that after a few thousand years you might be celebrating Christmas in the spring or Easter in the summer? It just wouldn't have the same effect would it?
In order to compensate for those extra minutes and seconds, we have a leap day - February 29 - for every year divisible evenly by four. But, even that change doesn't account for about 11 minutes and 14 seconds that we still overshoot each year. So, the Gregorian calendar, instituted in 1582, omits a leap year every turn of the century, 1800 and 1900 etc., unless the year is evenly divisible by 4 like the year 2000. In fact, the year 2000 was the first time in the history of the Gregorian calendar that this rule was implemented - pretty special! The next century leap year will be in 2400.
I have a friend who was born on February 29th. I have always envied him, because if I had been born on a leap year, I would only be 10 years old instead of . . .well, you do the math! For any of you out there who was born on February 29th, an honor society for leapers has been created just for you. Check out this cool site to join for free and be part of a larger community of people who age at a slower rate than the rest of us normal folk. (Don't you wish that was really true?)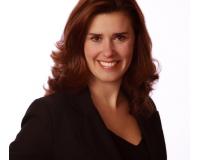 Author:
Brandi Rademacher
Phone:
253-224-6663
Dated:
February 29th 2012
Views:
1,762
About Brandi: Brandi Rademacher with RE/MAX Realty South is the Professional Realtor who other Realtors come to fo...