Learning from a Power Outage
The recent week-long power outage in Yelm gave us a chance to learn new skills and reminded me just how completely out of touch with our great-great grandparents' pioneering spirit we really are.
Here are three lessons to take away from a Pacific Northwest power outage.
1. Gaining access to water is the most essential need in an outage. We learned that melted snow works great for baths, toilet flushing and dish washing. The outage didn't just affect homes in the area. It also affected businesses. With dangerous road conditions and the entire town of Yelm shut down for a couple of days, buying water was not practical. So, what little bottled water we had needed to be saved for drinking and cooking. The snow was plentiful, however, and boiling big pots of it on our propane grill provided enough water to keep everyone bathed, the animals watered, and the ready supply of dishes clean. When the snow started melting, catching the water run-off from our roof with large, plastic buckets and pots worked even better because it took a fraction of the time to heat before use. The best purchase we made during the outage, however, was two rain barrels from Yelm Farm and Pet . For about $50 each (and don't forget their 10% military discount), the rain barrels collected as much water as we needed and had a convenient faucet attached for retrieval. We will be able to use those barrels year-round for landscape and livestock watering. For those homes on a few acres, a several hundred gallon water tank and a simple sump-pump takes the guess work out of a power outage water crisis.
2. Setting up a hibachi-style grill complete with charcoal inside the house is NOT a valid way to heat and cook during a power outage. Ok, I know you may be thinking who would do such a thing? You would be surprised. A conversation with a janitor in the Fort Lewis gym reminded me how far away from pioneering the current generation really is. The janitor said her daughter was putting together her mini grill to bring inside for cooking and heat when she caught her and gave her a severe lesson in safety. Open fires inside, especially in the air-tight homes being built today, build up carbon monoxide which can cause sickness and ultimately death. Besides, can you imagine trying to explain to your insurance company why your ceiling is black or half the living room has been consumed in flames? Yep, it's a costly mistake. A properly installed wood heater does a much better job, and it allows cooking and heating from the same convenient location. Our savior was a portable, ventless propane heater designed specifically for inside a home. The folks at South Hill Propane Connection in Puyallup are extremely knowledgeable about any appliance that uses propane. They can even do custom fittings for any size tank, appliance or grill. We were able to hook up our camp stove and our heater from the same large tank.
3. A mound septic tank can only handle so many flushes without power before it backs up into your home. Though our system was plenty large enough to handle the week without power, many of our friends ran out of their septic space before power was restored. The mound system septic tank has an on/off float that triggers an electrically driven pump to move built-up liquid into the fill mound. Though this pump doesn't run constantly, it still has to run when the tank gets full. After a week of use, there just is not enough room in most tanks to continue to store waste. The septic pump can run on as much as a 40 watt breaker in your home, so small generators will not be adequate to keep the system running properly. Matching the size generator to your electrical needs is a good way to remedy the problem. If you plan on buying a new generator for emergencies, you might think of waiting until the summer when most companies offer low prices and free installations of your home generator. It's always best to be prepared before an emergency happens, as we learned this past week.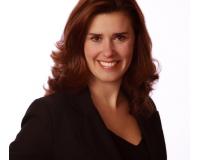 Author:
Brandi Rademacher
Phone:
253-224-6663
Dated:
January 29th 2012
Views:
15,811
About Brandi: Brandi Rademacher with RE/MAX Realty South is the Professional Realtor who other Realtors come to fo...