Life Expectancy of Home Appliances
Home appliances aren't made like they used to be. My mother kept her same washer and dryer, a Kenmore from Sears, over 18 years before she traded it in for a new fangled washer and dryer by Frigidaire. The old Kenmore still had life, but it was looking a little worn around the edges. She was soon sorry she traded it, because within three years she was calling the repair man out to fix the electrical touchpad and various other parts. Many of us remember home appliances that you could depend on to take you more than a decade and cry with frustration for the good ole' days. But exactly how long are appliances meant to last today? An home inspector I know gave me this list, and I thought I would share it with you.
Home appliance estimated life spans:
Dishwasher water valves: 3-7 years.
Range and oven: 18-20 years.
Garbage disposal: 10 years.
Microwave: 10 years.
Refrigerator: 18-20 years.
Laundry washer: 14 years.
Laundry dryer: 14 years.
Refrigerator/Freezer: 18-20 years.
Central air conditioner system: 15 years.
Window mounted air conditioning system: 8 years.
Bathtub/Sink: 50 years.
Garage door opener: 10 years.
Laundry water fill hoses: 3-5 years.
Trash compactor: 10 years.
If your appliances aren't hitting these marks, you might want to find out why not.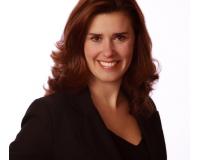 Author:
Brandi Rademacher
Phone:
253-224-6663
Dated:
May 22nd 2012
Views:
4,517
About Brandi: Brandi Rademacher with RE/MAX Realty South is the Professional Realtor who other Realtors come to fo...