Memorial is a Special Day
The History of Memorial Day Originally known as Decoration Day, Memorial Day was first widely observed on May 30, 1868 as people honored those who perished in the Civil War by decorating their graves. The celebration in 1868 was inspired by local observances that had occurred on May 30 in the three years after the Civil War ended. By the end of the nineteenth century, many towns across the country started celebrating Memorial Day and after World War I, these observances began honoring soldiers who had perished in all of America's wars. Where is the birthplace of Memorial Day? Though several cities claim to be the birthplace of Memorial Day, including Columbus, MS; Macon, GA; and Boalsburg, PA, President Lyndon B. Johnson declared Waterloo, NY the official birthplace of Memorial Day back in 1966. Waterloo, which had first celebrated the day on May 5, 1866, was chosen because the town had made Memorial Day a community-wide, annual event. Not only would businesses close, but residents would also decorate the graves of soldiers with flowers and flags. A national holiday In 1971, Congress declared Memorial Day a national holiday to be celebrated the last Monday in May. Today, Memorial Day is celebrated at Arlington National Cemetery, as a small American flag is placed on each grave. The president or vice-president also usually lays a wreath at the Tomb of the Unknown Soldier.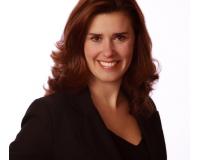 Author:
Brandi Rademacher
Phone:
253-224-6663
Dated:
June 8th 2011
Views:
1,787
About Brandi: Brandi Rademacher with RE/MAX Realty South is the Professional Realtor who other Realtors come to fo...