One Mans Trash is Another Mans Treasure
If you see a sign for a garage sale in the Midwest that starts on a Friday, you'll likely assume the house and all of its contents is being foreclosed upon that Saturday. Here in the Pacific Northwest, however, Friday is absolutely the day to kick off a sale!

You may have noticed that late Thursday night homemade sale signs pop up like daisies in Gig Harbor, Fox Island and the Key Peninsula, directing people to come see their wares that next morning.
And a sale by any other name, is just as cheap- we have garage sales, estate sales, moving sales, 5-family sales, you name it. My personal favorite was a sign I saw last year in Gig Harbor for a Divorce Sale, where the person was, "Selling MY Half!"
I find that half the fun of going to these gatherings is following the signs to the sale itself and discovering along the way a part of the area you never would have found before. (The other half of the fun is the faux-haggling, seeing how little it takes for one to walk away with a gently used fry pan, for example!)

So whether you're looking for a used toaster or perhaps an almost complete set of golf clubs, take some time, take a drive around and see what it is you've been missing!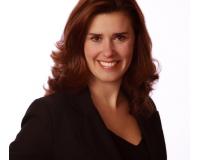 Author:
Brandi Rademacher
Phone:
253-224-6663
Dated:
September 10th 2011
Views:
1,674
About Brandi: Brandi Rademacher with RE/MAX Realty South is the Professional Realtor who other Realtors come to fo...