Short Sale in Yelm
Buyers often ask me what is a short sale. A Short sale occurs when a seller owes more money on the home then what the market will allow. This particular listing mls: 427015 http://www.servingwateam.com/details.php?keya=282&mls=21&mlsid=427015 is a short sale. When they built the home it cost over $500,000 to build. Due to the economy, the home is only worth $415,000.
When someone puts in an offer on the home, the buyer and seller will enter into a purchase and sale contract. That offer, along with the sellers financial information will be submitted to the sellers lien holder. It typically takes a week for the lien holder to upload all paperwork into the system. A BPO or Appraisal will then be issued. This is done by the lien holder to determine the actual market value of the home. This can take up to 4 weeks to complete.
After BPO has been completed the file will be transferred to a negotiator. This negotiator takes all information and submits the file to the investor for approval. This is the part where everyone has to wait. All investors are different. Some can take 3 weeks to respond, some longer. If you have PMI (Private Mortgage Insurance) it can take even longer!
Short sales are helping our economy keep foreclosures from increasing, and our house values from decreasing. Just make sure that when you enter into a short sale you are well aware of the time frames and have patience!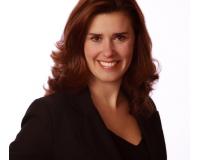 Author:
Brandi Rademacher
Phone:
253-224-6663
Dated:
November 30th 2012
Views:
6,646
About Brandi: Brandi Rademacher with RE/MAX Realty South is the Professional Realtor who other Realtors come to fo...