Smart phone apps that can save your life
Smart phones have many fun apps that are available for download, but did you know there are several that can save your life?
In the past few years texting while driving has become illegal in many states. But even with all of the information out there on how dangerous it is you still see people cruising down the road typing away on their phones. I recently downloaded an app to my phone called Dragon. It is a free app that translates speach into text quickly and pretty accurately.
Another app that is available that I am trying out is Moby. There are free plans along with pay plans available. Moby has a check in tool allowing you to schedule the app to send messages at predetermined times that ask you if you are okay. If two messages go unanswered the app will automatically notify your preselected contacts with your exact GPS location so emergency services can be contacted.
Real Alert is an app developed by a Texas real estate agent that allows you to quickly alert with one tap your emergency contacts or police when you feel threatened. The app also has a feature that shows you the location of the nearest hospitals. The app is only $1.99.
SafeTREC has free and pay plans and when you feel in danger you can press a panic button on your phone that will send email and text alerts to your emergency contacts. The paid version of this app will also send the message to a 24/7 call center that will contact emergency services if necessary. Set your emergency safety profile that is sent with your messages and if needed emergency services will be able to find you with your GPS location.
Smart phones can do so many things for us, but these wonderful saftey apps could really be useful and you will feel more secure if you travel for your work or if you are home by yourself a lot.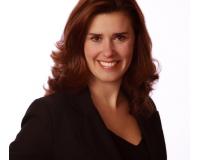 Author:
Brandi Rademacher
Phone:
253-224-6663
Dated:
October 12th 2011
Views:
1,491
About Brandi: Brandi Rademacher with RE/MAX Realty South is the Professional Realtor who other Realtors come to fo...