Snow Tubing in a Washington State Park
Winter has finally arrived this year. The mild weather has had many of us wondering if we would spend the entire year in an autumn twilight. With the heavy frost and rumors of snow this weekend, the first thing on any adventurer's mind is tubing - not the water kind, mind you - the snow kind. Though there are a few hills in and around Olympia/Yelm/Tumwater, most are not open for public snow play. If you really want to give your kids the full winter experience, you'll want to find an open place to tube.
The Summit Tubing Center in Snoqualmie is about an one and one-half hours from the Olympia area. It offers a full tubing and skiing experience complete with lifts, equipment, and lessons. While this might be a great idea for the once-a-year tuber, it might become quite expensive for a family who wants to hit the slopes and/or tubing hills more than once in a season. The price ranges from $15-$21 per person for a 2-hour session depending on the time of day and your age.
The second option is to visit the snow play areas of the Washington State Parks. If you visit the State Park website, you may become confused with all the options. There are three different designated areas for winter sports. One is a motorized sports area for snowmobile enthusiasts. The next is a non-motorized sports area that is primarily for cross-country skiing. The last, and most important to this blog, is the snow play park areas designated specifically for tubing. There are only three park areas in the snow play park category on the western side of the Cascades. They are Wenatchee Park near Wenatchee Lake, Hyak Park near Snoqualmie, and Old Man's Pass close to Vancouver, Washington. The closest to Olympia is Hyak Park.
You are required to have two different permits to play in the snow at a state park - the Discover Pass and the Snow Park Pass specifically for utilizing the sports areas of the park.
The Discover Pass is $10 for the day or $35 per car for a full season and will get you into any Washington State run park or recreation area. The snow park pass is $20 per car. This weekend, in honor of the Martin Luther King Jr. holiday, the daily Discover Pass is waived. So, you'll only need the snow park pass. This waiver will happen again March 18 and 19 for the Washington State Park's 99th birthday celebration. Remember that these are popular dates, and you should try to get to the park early to secure a parking space. Parks are open from 8 a.m. to 4:30 p.m. You can stay and play as long as you like with no session limitations. To get weather updates for the park, you can call this number: (509)656-2230. It will provide information on closures and slope maintenance important to know before you make your trip out.
If you need tubes and gear, try heading down to Eatonville, Wash. for a visit to the Eatonville Outdoor Center. This small town shop gives exceptional customer service, and you can find all your outdoor activity equipment at reasonable prices.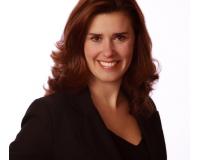 Author:
Brandi Rademacher
Phone:
253-224-6663
Dated:
January 15th 2012
Views:
19,499
About Brandi: Brandi Rademacher with RE/MAX Realty South is the Professional Realtor who other Realtors come to fo...