Spooner Berry Farms in Olympia and Yelm
You can know it's summer when you see the Spooner Berry Farm stands dotting the landscape from Olympia to Yelm and beyond. The little red and white checked buildings signal the beginning of a season of strawberry pie, berry preserves and raspberry cobbler. I also think about storing away a bunch of flats in the freezer for smoothies and baked desserts later in the winter when I long for a little sunshine and warmth in my kitchen.
Spooner's almost always sells out at their stands just after noon each business day, so getting those berries are hard to come by. However, you can now get them at the Olympia Farmers Market and the Yelm Farmers Market. Rising River Farms also has strawberries for as long as the season lasts. Just another week or two until they're all gone!
Here's a great recipe for freezer jam that you can make in a snap:
2 cups crushed fresh strawberries or raspberries

4 cups sugar
1 (1.75 ounce) package dry pectin
3/4 cup water
Mash the strawberries in a large mixing bowl and add sugar. Set aside for about 20 minutes. While you wait, mix ¾ cup water with the dry pectin (I use SureJell) in a medium pot on the stove. Bring to a rolling boil and boil for 1 minute stirring constantly. Add pectin mixture to the berries and let cool for at least 5 minutes before pouring them into pint sized freezer jars or containers. Cover and let them stand 24 hours and then freeze.
Voila! If the jam seems a little runny after you've thawed it, you can bring it back to a boil and thicken it up a bit, but I use it just like it is over cheesecake as a topping. Yum!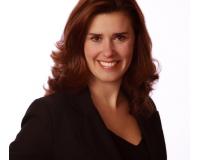 Author:
Brandi Rademacher
Phone:
253-224-6663
Dated:
July 19th 2012
Views:
2,844
About Brandi: Brandi Rademacher with RE/MAX Realty South is the Professional Realtor who other Realtors come to fo...