Steps to Better Time Management
Does time always seem to escape you? Do you often end the day with important tasks left undone? Try some of these 49 ideas for better time management.
1. Order your food and ask for the check at the same time.
2. Use odd times to set appointments. You'Il increase the promptness of others.
3. Schedule your time off.
4. Call your sellers on a set day of the week/month.
5. Stand up when finished with business.
6. Have one list, not several.
7. In your idle time, write personal notes.
8. Prioritize phone calls.
9. Hold all calls for 30 minute blocks to get things done.
10. Throw things away.
11. Separate credit card for business.
12. Handle each correspondence once.
13. Have others do detail work and errands.
14. Minimize personal calls at work.
15. Mail things or FAX, don't deliver.
16. Have a city map with index in your car.
17. Personal computer.
18. Car or portable phone.
19. Follow-up system in place.
20. Catalogue business cards by profession.
21. Do think items at your smart time.
22. Check off items as completed.
23. Breakfast and/or lunch meetings.
24. Wake up 15 minutes early, that's over an extra hour per week.
25. Delegate and trust others.
26. Learn to say NO.
27. Leave time for the unexpected.
28. Do most difficult tasks first.
29. Constantly weed out prospects.
30. What is the best use of your time NOW?
31. Write reminder notes.
32. Finish one task first.
33. Recap at end of the day.
34. Use a hand-held micro cassette recorder for thoughts.
35. Intercept people who waste your time.
36. Keep your appointment book open on your desk.
37. Write down what time to leave for appointments.
38. Go to lunch at 11:30 or 1:00.
39. Leave your message if the person you are calling is not in.
40. If you must talk to the person, leave a time frame to return your call.
41. You end the phone call.
42. Write things down in the same place, always.
43. Leave your house at the same time daily.
44. Work real hard for 30-60 minutes at a time.
45. Put a STOP sign on your desk when you want no interruptions.
46. Keep your appointment book with or near you.
47. Take one day per week off.
48. Subscribe to services that can do what you do.
49. Say to yourself daily, "I am more organized than ever before and I get so much done every day."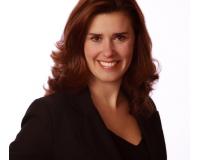 Author:
Brandi Rademacher
Phone:
253-224-6663
Dated:
October 1st 2011
Views:
4,559
About Brandi: Brandi Rademacher with RE/MAX Realty South is the Professional Realtor who other Realtors come to fo...