Sunday Outing on Yelm to Tenino Trail
On a recent Sunday afternoon, my family and I rediscovered an often underused local feature in our little town of Yelm, the Yelm to Tenino Trail. Part of the Thurston County Trails System, and formerly the Burlington Northern Railway line, the Yelm to Tenino Trail is a 14.5 mile paved trail beginning in Yelm and terminating in Tenino. The trail has an elevation gain of only about 150 feet, meaning it is very flat, making it great for kids of all ages to enjoy, and is wheelchair accessible. This portion of the trail is also used during the annual Seattle to Portland bike race. Additionally, at its mid-point in Rainier, the Chehalis Western Trail begins, ending 21 miles later in Lacey. On this recent Sunday, I packed up some sandwiches, fruit and water, loaded up the bikes, and drove to the Trailhead parking lot next to City Hall in Yelm (GPS N46.94185 W122.60825). We saddled up and headed out. Passing various buildings on our way out of town, including St. Columban Catholic Church, we were excited to finally enjoy this long awaited respite from the weather. The trail is well maintained, the grass along the side was recently mowed, and aside from the occasional "gift" left from a wayward horse, was very clean. We were accompanied by an orchestra of birds singing all matter of tunes as we trekked southwest towards Rainier. The shade covered trail corridor is chock full of flora and fauna of all descriptions. On this day, we chose to stop and eat in Rainier at the tree-lined Wilkowski Park across from Teddy Bear Hauling on SR 507. It offers public restrooms, water, covered picnic benches, and BBQ's. Following our health-conscious lunch, we headed back to Yelm to complete our 1.5 hour outing. Had we decided to continue on to the trail end, we would have enjoyed views such as the Deschutes River and McIntosh Lake before arriving at the Tenino City Park's ball fields. We will most certainly be back soon.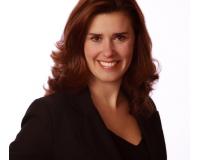 Author:
Brandi Rademacher
Phone:
253-224-6663
Dated:
August 23rd 2011
Views:
1,999
About Brandi: Brandi Rademacher with RE/MAX Realty South is the Professional Realtor who other Realtors come to fo...