The Home Buying Process
From Buyer to Owner: The Home Buying Process
Buying a home is a complex process, and one of the biggest decisions you'll ever make. Here are some of the key phases of the home buying process.
Find the right real estate agent and shop for homes in your price range
Once you have received mortgage prequalification or preapproval, look for a buyer's agent to help you find and buy a home. A buyer's agent will generally split the commission from a home transaction with the seller's agent (who represents the seller's interest rather than yours). Make sure to find an agent who understands what you want in a home and who has either sold homes in a neighborhood you're researching or worked with clients who have bought homes in your intended price range. That way, you'll know the agent can locate appropriate properties.
Seek mortgage prequalification or preapproval
Before you begin shopping for a house or condominium, it's wise to seek mortgage prequalification in order to find out how much money you can borrow to buy a house and also whether you need to save more of a down payment or repair your credit report in order to qualify for financing. Once you've studied what you can afford in your marketplace and are ready to look more seriously at properties, it's best to get mortgage preapproval - a pending offer from a lender or via mortgage broker to grant you a loan for a certain amount as soon as you identify a property.
Make an offer - and arrange an inspection
Once you find the home you want, ask your agent to look at comparable homes nearby so you can make a logical offer. Not all homes sell for their asking price. In your offer you will name the price you're willing to pay, a "closing date" by which you'll finish the purchase, and a deposit of "earnest money," usually ranging from one to five percent of the home's cost which will be applied to the purchase if it goes through. You most likely will include contingencies in your offer, and conducting a home inspection of the property is one of these. In some states, inspections are required by law but in others they are optional. Inspections may also be required if you choose certain types of mortgage loans (typically those with low down payments or targeted at first-time buyers).
Finish your "to-do" list before closing
Once the seller accepts your offer, contact your lender to finalize financing and then schedule a home inspection. Be prepared to join your agent on inspection day, and bring paper to take notes on the inspector's discoveries. Once the inspection is complete, you and your agent should discuss the findings and your next steps. You present the seller with your requests, and once you and the seller have reached an agreement on the outcome, you proceed to closing.
Prepare for closing
Once your offer and its conditions have been accepted, you will have several tasks to complete before "closing" (or finalizing the purchase) on your property. You'll need to meet with your lender to finalize loan paperwork, and you'll also need to secure home insurance. You'll learn from your lender what your "settlement" (or final payment) costs will be, and you'll need to pull together the funds you'll present on closing day to finalize your purchase. On closing day, you'll present those funds and combine them with the earnest money that's been sitting in escrow to representatives of the seller, and soon after you'll receive title for the house and your municipality will record the transaction. Finally, you're a homeowner!
Article taken from WIN Home Inspection website.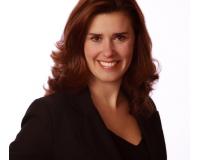 Author:
Brandi Rademacher
Phone:
253-224-6663
Dated:
September 27th 2011
Views:
4,479
About Brandi: Brandi Rademacher with RE/MAX Realty South is the Professional Realtor who other Realtors come to fo...