The Puyallup Fair and a Birth Story
Near as I can tell, going to the Puyallup Fair is practically a rite of passage for anyone who moved to Washington from somewhere else, and an annual event for those who were lucky enough to be born and raised here in the Pacific Northwest.
The fair runs from September 9th through the 25th this year, which is plenty of time for you to get your fill of elephant ears and some tasty barbecue, ride some gravity-defying rides, or catch some live music. The fair has all sorts of attractions, and back in 2008, it was almost a birthplace to a very special boy!
A few years ago I met one of my favorite clients online (we'll call her Sarah) and began searching for a family home for her. She and her husband would be moving cross-country to Washington, and they were expecting a baby in October. A lengthy house hunting project with her quickly turned into a wonderful friendship, and long before they closed on the house I found them in Gig Harbor, we had already regarded her growing family as part of our own.
It was customary in the months leading up to the birth of her child for Sarah to want to explore the area and get a feel for her new surroundings. Her husband was deployed overseas and she was one to keep busy. Often times I would join her for an excursion to find baby things, or check out a new restaurant or shop. When time did not allow, I would call and let Sarah know what fun things she might want to check out on her own.
One September weekend in particular I gave her a call to let her know about the Puyallup Fair, and encouraged her to check it out for herself.
The story Sarah would later tell friends was that somewhere between the 4-H bovine booths and the children's petting zoo, she began to have contractions- strong ones- and the first of their kind. Luckily she was at the fair with a friend, who when challenged by Sarah's fear of going into early labor at one of the ten largest fairs in the United States, tried calming her with the thought that they could, Always just head back over to the 4-H booth, because those guys can birth whole cows!
Suffice it to say after rehydrating and getting some rest, the contractions stopped, and the only thing Sarah brought home that day from the fair was a newly hand-tooled leather collar for her dog. One month later would come her little boy Beau.
I talked to her the other day, and this year she will be taking her almost three year old son to the fair, as she has every year since! It's amazing what some people will do for a good funnel cake...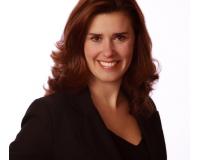 Author:
Brandi Rademacher
Phone:
253-224-6663
Dated:
September 14th 2011
Views:
1,717
About Brandi: Brandi Rademacher with RE/MAX Realty South is the Professional Realtor who other Realtors come to fo...