The best shower cleaner also removes tree sap
Ever come across some grime that just won't budge? I have tried every "shower scum" cleaner I can purchase and they just don't do the job they say they do. Those fiberglass showers with textured floors seem to be a trap for disgusting grime and I finally got a tip from a property manager on how to make that shower look brand new again.
It's oven cleaner.
I would have never guessed that the glass and shower surround on a bank owned home that I purchased could look like new again, but to my surprise it really did. I sprayed oven cleaner in a pretty thick layer all over the glass doors and the fiberglass walls and floor and left it over night. The next morning I sprayed a little water on it and started scrubbing. Without much effort at all that shower came clean as a whistle. Any scum that was hanging on for dear life I hit with a Mr. Clean Magic Eraser and it made short work out of it too.
I told this trick to a client of mine that was looking at a home with a pretty gross bathroom. He asked me how much it would cost to replace the shower. I told him about four dollars. When I told him the secret he laughed and said he used the same thing on cars to remove stickers and decals before he painted them. He was a professional automotive painter.
So today as I was trying to scrub tree sap off of my truck, I thought I would give oven cleaner a shot right along side a popular tree sap remover from an automotive store. In about 30 seconds the oven cleaner took the tree sap right off with no damage to the paint. The tree sap remover from the automotive store took 3 applications and a lot of work to get it to come off. It also took off bug grime as well.
So this is something that I keep handy in my cleaning supply closet, and I don't even use it on an oven in my house.....my oven is self cleaning!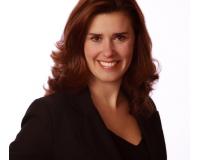 Author:
Brandi Rademacher
Phone:
253-224-6663
Dated:
October 7th 2011
Views:
2,160
About Brandi: Brandi Rademacher with RE/MAX Realty South is the Professional Realtor who other Realtors come to fo...