Thurston County 2018 Market Update
Labor Day signals many things to us here in Thurston County. The kids usually are starting school, the gardens are producing there bounties, we are enjoying our last few weeks of beautiful weather, and typically our housing market slows down a bit.
2017 was different from previous years. I didn't see a slow down until December and it only seemed to last for a month. January 2018 came around and we were selling again. We started to have multiple offers on homes and prices were escalating $10,000-$20,000 over asking price. Our appraisals were having issues keeping up with these stats, and by June home prices were up over 10% from the previous year. The days of asking sellers to pay buyers closing cost were over. Typical days on the market were less than 7 days. Inspection contingencies were 5 days or less and buyers were hesitant to ask for any repairs, as there was always another buyer waiting that wouldn't ask for repairs.
2018 our season is almost over. I'm seeing our market return to it's previous pattern where Feb-July are super hot, prices increasing, and lots of buyers. August- Dec. a gradual slow down. Homes still selling, prices staying the same, full price offers but typical for sellers to pay buyers closing costs and homes staying on the market between 2-3 weeks. Inspection contingencies are usually 10 days and buyers can ask for "structural repairs."
I have been asked by many of my investors what I think 2019 housing market in Thurston County will be. I believe that come February we will take the same path as 2018. During the 2009 recession we had a lot of clues that our market was in trouble. We had adjustable rate mortgages that were resetting, we had prices on homes appreciating over 20% in a year, we saw other markets including California that were seeing troubles. I am not seeing that in our housing market. The economy is booming.
So this Labor day, enjoy your time off and don't get stressed if your home is on the market a little longer than anticipated. And if you are a buyer, think about buying a home this winter when competition is not as strong as spring.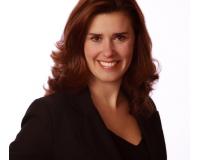 Author:
Brandi Rademacher
Phone:
253-224-6663
Dated:
August 28th 2018
Views:
442
About Brandi: Brandi Rademacher with RE/MAX Realty South is the Professional Realtor who other Realtors come to fo...