Traditional New Years Dinner
Traditional New Years Dinner
T
This is a meal to bring Good Luck & fortune in the coming year. Black eyed peas and rice, corn bread, mustard greens and pork.
Traditional southern meal with every item having a meaning. Most say that the pork is to keep us humble, the greens represent folded money, the corn bread gold and the rest is for Good Luck. Enjoy and Have a Happy New Year!
These flavorful peas are cooked in the slow cooker and seasoned with fire-roasted tomatoes, chili powder, and bacon.
Ingredients:
· 1 1/2 pounds fresh black-eyed peas, rinsed, drained
· 8 to 12 ounces bacon, diced
· 1 1/2 cups chopped onion
· 1 cup chopped red and green bell pepper
· 1/2 cup chopped celery
· 1 clove garlic, minced
· 1 1/2 cups water
· 1 can (approx. 14.5 ounces) fire-roasted diced tomatoes, or chili-seasoned tomatoes
· 1 teaspoon chili powder
· 1 teaspoon salt
· 1/4 teaspoon ground black pepper
· 1/2 teaspoon dried leaf oregano
Preparation:
Put rinsed fresh black-eyed peas in a 4 to 6-quart slow cooker.
Cook bacon in a large skillet until softened; add onions, peppers, and celery and continue cooking, stirring frequently, until vegetables are tender. Stir in garlic and cook for 1 minute longer. Add the vegetable mixture to the slow cooker along with the water. Cover and cook on low for 5 to 7 hours, or until peas are tender. Add remaining ingredients and continue cooking for 1 to 2 hours longer.
Serves 6 to 8.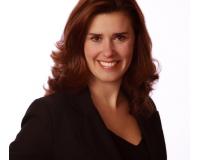 Author:
Brandi Rademacher
Phone:
253-224-6663
Dated:
January 1st 2012
Views:
4,688
About Brandi: Brandi Rademacher with RE/MAX Realty South is the Professional Realtor who other Realtors come to fo...