Twilight Lingers in Forks
Only a 3½ hour drive from Olympia, Forks is not just the home of the, now infamous, novel, Twilight; it is also a great place to stop during a full tour of the Olympic Peninsula. While some of the features that made headlines in the aftermath of the Twilight phenomenon like Dr. Cullen's parking spot at the community hospital and the huge store, Dazzled by Twilight have disappeared, they still have two stores dedicated to Stephanie Meyers' vampires and werewolves, and Bella Swan's and Edward Cullen's residence marked out on the map.
A drive into LaPush is worth the trip for the beaches, and you will be greeted with a No Vampires beyond this Point Treaty Line sign on the way into town. If you are a fan, you will be content, but not overwhelmed with the amount of Twilight gear you'll find here. We spoke to the store owner for Lappell's Twilight Central, and he said they still celebrate Stephanie Meyer day on September 13 with all kinds of festivities. Last year, he said, over 5000 people turned out in red capes to honor the Volturi theme. I can't imagine where they housed all those people. So, if you plan to go this year, be sure to put in your reservation now! Forks Motel was quite nice and had a lovely heated pool for the kids to swim in. Other hotels boast Twilight themed rooms, but I didn't really see much difference besides the name.
The only lunch/dinner restaurant I can recommend for sure is Sully's Burgers. It was a glorified Dairy Queen, but the food was good (check out the hand-battered onion rings) and the price was quite reasonable. The In Place across the street from Forks Motel had wonderful breakfast and good coffee, but we weren't crazy about lunch.
All-in-all, Twilighters and plain ole' vacationers will enjoy all the things to do in and around Forks. It's good for a couple of days away from home-sweet-home in Thurston County.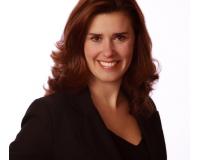 Author:
Brandi Rademacher
Phone:
253-224-6663
Dated:
July 10th 2012
Views:
2,228
About Brandi: Brandi Rademacher with RE/MAX Realty South is the Professional Realtor who other Realtors come to fo...