Using Your Halloween Pumpkin for Thanksgiving
The best thing about Thanksgiving coming right after Halloween is the fact that you have something to do with all those pumpkins! Hopefully you got a chance to visit the many pumpkin patches around Thurston County, including Schilter Family Farm in Olympia, Pigmans' Organic Farm in Olympia, Lattin's Country Cider Mill in Tumwater, and Rutledge Corn Maze in Tumwater. If you wonder what to do with the leftover pumpkins, here's a tip:
Cut the pumpkin into slices and turn them flesh side down in a rimmed baking pan with about a half cup of water in the bottom. Bake at 350 degrees for 20 minutes or until the flesh is soft. Scrape the meat into a food processor or blender and blend until puree forms. Drain any excess water and then you're ready for this light and delicious pumpkin pie recipe.
3 eggs
1 cup packed brown sugar
1 TBS all-purpose flour
1/2 tsp salt
3 tsp pumpkin pie spice
1 small (6 oz) can evaporated milk
2 cups pumpkin puree
1 9-inch pie crust
In a large bowl, slightly beat eggs. Add brown sugar, flour salt, pumpkin puree, pumpkin pie spice, and evaporated milk. Stir well after each addition. Pour mixture into unbaked pastry shell. Place a crust shield or aluminum foil around the edges to prevent over browning. Bake 10 minutes at 450 degrees, then reduce temperature to 350 and bake another 40 minutes or until toothpick inserted comes out clean. Remove foil or shield 10 minutes prior to removing from oven. Cool and then refrigerate pie for best flavor.
To make a perfectly flaky 9-inch pie crust follow this recipe:
1 1/4 cups all-purpose flour
1/4 tsp salt
1/2 cup chilled shortening (butter flavor Crisco works best)
3-4 TBS ice water
Cut shortening into flour and salt with a pastry cutter until crumbly. Add ice water in increments. If the crust seems too dry, you can add up to another tablespoon of water. Mix with spoon and then hand mix just until dough sticks together well. Turn out onto floured surface and roll.
If you try this pumpkin pie recipe with fresh pumpkins, you will never go back to pre-canned pumpkin again. You can freeze the extra pumpkin puree in a ziploc bag for more pies all winter long.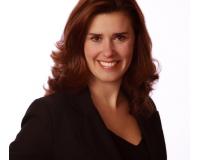 Author:
Brandi Rademacher
Phone:
253-224-6663
Dated:
November 15th 2011
Views:
1,386
About Brandi: Brandi Rademacher with RE/MAX Realty South is the Professional Realtor who other Realtors come to fo...