We Will Not Forget
Tomorrow is September 11th, and I urge you to look near and far, close and deep, for the people whom you are grateful for. Think about it. Identify them, every last wonderful one of them, and let them know in your own way that you are grateful to have them in your life.

Chances are, they feel the same way about you.

So many people were not given the opportunity to see their own futures develop on that fateful day ten years ago, that I'd like to encourage anyone who comes across this little blog post to be unabashedly, ridiculously, over-the-top grateful for their own lives, and the people who are in it.

It is not a mistake that I have already overused the word grateful.

It may be trite, given the magnitude and the scope that tomorrow will bring, but I would like to close with a quote from the movie Love, Actually that I enjoyed from the very first time I heard it.
Whenever I get gloomy with the state of the world, I think about the arrivals gate at Heathrow Airport. General opinion's starting to make out that we live in a world of hatred and greed, but I don't see that. It seems to me that love is everywhere. Often, it's not particularly dignified or newsworthy, but it's always there - fathers and sons, mothers and daughters, husbands and wives, boyfriends, girlfriends, old friends. When the planes hit the Twin Towers, as far as I know, none of the phone calls from the people on board were messages of hate or revenge - they were all messages of love. If you look for it, I've got a sneaking suspicion... love actually is all around.
http://www.youtube.com/watch?v=gnhXHvRoUd0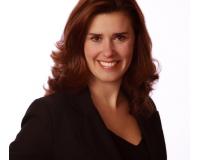 Author:
Brandi Rademacher
Phone:
253-224-6663
Dated:
September 11th 2011
Views:
1,605
About Brandi: Brandi Rademacher with RE/MAX Realty South is the Professional Realtor who other Realtors come to fo...