When Can I Stop Paying FHA Mortgage Insurance
I am getting a lot of past clients asking me "When Can I Stop Paying FHA Mortgage Insurance?" So Shane from The Legacy Group said this:
There are 2 ways to drop your FHA mortgage insurance on your home:
Refinance to another mortgage without mortgage insurance
Automatic termination of mortgage insurance once you have at least 78% equity in the home
The surest way to get rid of your mortgage insurance is to refinance to another loan that does not have mortgage insurance. That may not be the most economical method (due to cost of restructure), but is the surest. Often borrowers have a Conventional loan that has monthly mortgage insurance can be eliminated if they refinance to an FHA loan for 15 years. (Mortgage insurance is not required for a15YR FHA mortgage)
The second way to drop mortgage insurance is by automatic termination of mortgage insurance. Once you have at least 78% equity in the home, lenders are required to cancel the mortgage insurance, per the Homeowner Protection Act of 1998. But how is this calculated?
For automatic termination of the mortgage insurance, the current amount owed is compared to the original value of the property, and when that ratio is 78% or less, the lender must remove mortgage insurance.
Unfortunately, this does not take into account any of the property's appreciation throughout the years, and you may save more money by refinancing long before this threshold is reached.
If you have an FHA loan and the original term was more than 15 years, you must pay monthly mortgage insurance for at least 5 years before automatic termination will kick in.
(There is no borrower requested option to remove FHA mortgage insurance)
If you currently have an FHA loan and pay mortgage insurance, it would be wise to contact me and my team to see if you could save money by refinancing. Shane can be contacted at 360-698-6471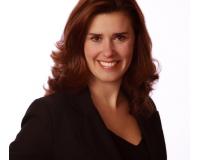 Author:
Brandi Rademacher
Phone:
253-224-6663
Dated:
June 2nd 2012
Views:
4,582
About Brandi: Brandi Rademacher with RE/MAX Realty South is the Professional Realtor who other Realtors come to fo...