Where the Sidewalk Ends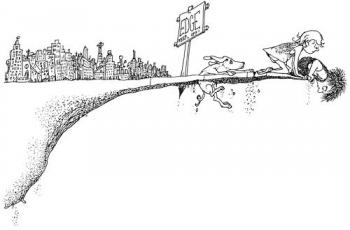 Where the Sidewalk Ends If you live in Gig Harbor, then you are probably noticing that it's taking a little more time to get from one place to another. Or if you're like me, you may also notice the line is a little longer at your Starbucks. People may even be ordering their coffees a little stronger. It is September, folks. You can't go two traffic lights without passing or getting completely halted by those candy-yellow beacons of back-to-school time. The school buses are back, and with them come clusters of parents and kids alike, standing roadside in huddled masses waiting for their departures and arrivals. I usually find that it takes me a few months to learn which way to drive to best avoid them (call me a slow learner), by which time the kids break for some holiday or another and I feel a little defeated. Near as I can tell, the harbor doesn't have any more school buses than other areas of comparable size. The reason the buses are so prevalent has nothing to do with the vehicles themselves, but rather something else that is all but missing from where we live- the sidewalk. My father used to be a city planner, and when he came out to visit us the lack of sidewalks was one of the first things he noticed. (He also became a quick study to try to understand the pattern with which our streets are named, but I digress.) I find that when the school year starts back up is when I remember what it is we lack with regard to the sidewalks. High school track teams run in groups along the roadside, aptly wearing brightly colored vests to alert the passing motorists. Bus stops are usually little more than a grassy (ahem, muddy) patch that is set back about eight feet from where the gravel literally meets the road. But for all of the Concrete walkways we lack, we can proudly say that there is subsequently more access to our bodies of water and no shortness of tall trees and foliage as a result. So while the buses and the people they take from one place to another may crowd our streets a little more these days, I'll take a tree-lined street over a sidewalk any time.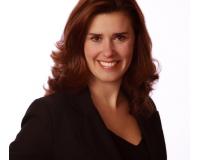 Author:
Brandi Rademacher
Phone:
253-224-6663
Dated:
September 9th 2011
Views:
1,590
About Brandi: Brandi Rademacher with RE/MAX Realty South is the Professional Realtor who other Realtors come to fo...