Why Military Families Retire at Ft. Lewis
I asked a loyal client and friend why she and her family had decided to retire from the Army here in Washington State. She is from Alabama and her husband is from East Texas. I would have thought the rain and clouds would be enough to drive anyone originally from the sunny southern states back home. She said, it's the people and the landscape.
When she first visited the area in 2010, she said she was overwhelmed with the friendliness of the people. Who says Georgia is the hospitality state? She and her husband couldn't go anywhere in uniform without a dozen handshakes and heartfelt hurrahs. Even riders on the Seattle Ducks leaned their heads out of the bus and cheered when they saw the uniforms. Every store, every restaurant welcomed her military family with open arms, a hefty discount, and a hearty thank you for serving. Believe it or not, she says, not everywhere you go supports military families with such enthusiasm.
On top of the warm reception, she says the ability to reach the ocean, climb a snow capped mountain, and ride a ferry to a foreign country all within a one day trek from home holds a distinct appeal to retirees. Military retirees are very active, and they love the outdoor opportunities available in the Puget Sound region. The very best part, she says, is the fact that the Pacific Northwest can grow nearly anything 10 times bigger than any place they've ever lived. Rain has its advantages!
Those military that choose to end their careers here in the Fort Lewis area will be pleased with the many real-estate choices from big city lots to rural acreage. And, just like my friend, they may fall in love with a land far, far from home and decide to put down permanent roots.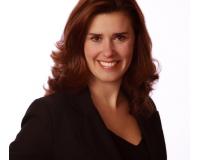 Author:
Brandi Rademacher
Phone:
253-224-6663
Dated:
October 18th 2011
Views:
1,556
About Brandi: Brandi Rademacher with RE/MAX Realty South is the Professional Realtor who other Realtors come to fo...