Yelm's Timberland Regional Library Reinvents Community
When I was young I used to visit the library to check out books. I only had access to whatever was within the four walls of my community library, but it seemed like a treasure trove to little eyes. The librarian with her finger over her lips, the card catalog drawers that kept inventory, the audio collection which allowed us to take cassette tapes on family trips, the hidden desks in the back for studying – this was a community library. My how times have changed!
Walking into the Timberland Library in Yelm, you might think you are entering the hub of Yelm. You would be right. The bulletin board showcases at least 25 community events from entertainment to volunteer opportunities. Computers with access to the World Wide Web dot every corner, and tables with plug-ins sit ready for laptop users to connect by wireless. The card catalog has been replaced by a state-of-the-art computer system that allows you to find almost any book ever printed for immediate shipping right to your door. But, the most important change in the library from when I was young is the community network the Yelm Timberland Library promotes. In the back room, toddlers gather to hear one of my favorite library employees read a story, do a craft and sing happy morning songs. At the table in the front, teen gamers gather to share tips and play trading card games. Posters on the wall announce teen photography club meetings, book clubs, free yoga for beginners, and a host of other events that bring Yelm together in a complex web of community.
No matter where you live in Yelm or what your interests are, you can find a group to plug into at the Yelm Timberland Library. In a world where networks seem to work better online than in person, the Yelm Timberland Library proves that face-to-face community is alive and well! Follow them on Facebook.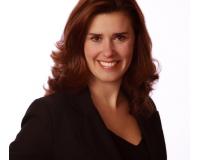 Author:
Brandi Rademacher
Phone:
253-224-6663
Dated:
October 15th 2011
Views:
2,266
About Brandi: Brandi Rademacher with RE/MAX Realty South is the Professional Realtor who other Realtors come to fo...